Founder/CEO/Chief Consultant Patricia D. Mahone, CLC
🌟 Patricia Mahone: Inspiring Transformation & Purpose
🌟 Wife, Mother, Grandmother | Minister, Speaker, Coach | 2-Time Amazon Best-Selling Author | Former Multi-Unit Restaurant Manager | Passionate Youth Volunteer | Intercessor & Hospitality Ministry Leader | Former UBER Driver turned Inspirational Leader

🌱 From the Restaurant Industry to Entrepreneurship: Unleashing Potential! | Founder of Building Foundations Inc (Non-profit) | Dedicated to Supporting Life Transitions | Active in Multiple Non-profit Organizations

🚀 Empowering Dreams & Goals: Founder of Hidden Gems Consulting, LLC (Feb 2020) | Chief Consultant | Certified Life Coach | Vision, Dreams, & Business Coaching | Bridging Ministry and Marketplace | Motivational Speaker | Community Builder

📖 Certified Life Coach (Feb 2021): Global Connections Academy | Grounded in Faith & Practical Wisdom | Promoting Growth & Resilience

✝️ Licensed Minister of the Gospel (Nov 2021): The ARC International Ministries, Riverdale, Georgia | Spreading Vision & Purpose

🎥 Family-Centric Movie Enthusiast | Loves Crime, Law, & Medical Dramas | Enjoys a Good Romantic Comedy | Believes Purpose Lies Beyond Comfort Zones | "Get Comfortable with Being Uncomfortable" 🌟 #LifeCoach #Inspiration #Purpose"
SERVICES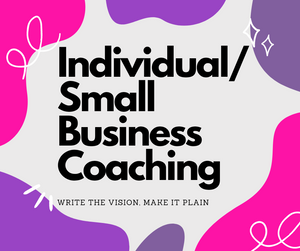 Individual/Small Business Coaching
Are you stuck? Are you ready to face your fears and move forward in your purpose and vision? Do you need clarity and focus to get to the next step in your journey to PURPOSE? Then this is the place for you! We offer workshops, coaching, and mentoring programs with you in mind. Click on the link below to get started.
Book here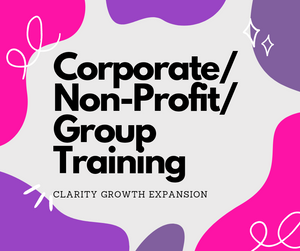 Corporate/Non-Profit/Group Training
Are you prepared for the PIVOT? Are you looking to expand your reach? Do you need to get your employees or volunteers focused on the mission and vision of your organization? Then this is the service for you. Allow us to get you ready for this next phase of business or ministry. Click on the link below to contact us and get you and your team started today.
Contact us
Virtual Event Hosting/Planning/Facilitating
Would you like to host a virtual event, but need help in planning and execution? Then this is the service for you. Allow us to support you in planning your virtual event. Whether it's a workshop, conference, party, or even game night, we can help plan and facilitate your online virtual event. Fill out the form in the link below to get started.
Contact us
OMG, where do I start? This vision board kit is simply amazing! There was so much stuff in this box I thought I had purchased two kits by mistake! This kit included everything, I mean everything I needed to create the perfect vision boards. The value of the kit versus the price was unbelievable. The 1 hour consultation that came with the purchase of my kit was just the icing on this amazing cake!! I highly recommend these vision board kits!

Charone Morgan
Since the very first day I was blessed with your humble acquaintance, I knew there was something great destined to happen. I was unsure of where I wanted to go with my business, heck I was even stuck in a rut with my personal life as well, but God led me right to you. All I had to do was utter a few discouraged words and you turned me around in my tracks and led me away from that damaging behavior. You coached me onto a better path that brought light to my dusty trail. Over the weeks, you worked with me and my dusty trail became a new found, newly paved road. Suddenly, my vision became clear and I am able to walk with faith. Even though I finished my coaching, you never left me. I still hear your voice...that encouragement, that firm belief and that's what keeps me driving forward. The coaching I received from you will stick with me for life. You changed my whole thought process and made me believe in me...all while leading with God first. Please don't hesitate to seek the help you need, I promise Patricia will get you all the way together. If you are lost, she will help you find your way.

Princess Moore
I thoroughly enjoyed the vision board class. It was beautifully organized with great food and plenty of gifts. The intimate environment helped me to concentrate and be comfortable which are things I value highly because that's how I produce my best work. She provided all the supplies as well which made making the vision boards even more enjoyable since I felt prepared toe where ever my creativity took me. I would absolutely recommend. Thank you Patricia again! You are truly inspiring and please never stop encouraging others to reach their dreams!

Jana Benton Owner of JapandaDip
I would like to take this time to share my experience with Patricia Mahone of Hidden Gems Consulting. She was required as my ZOOM technical engineer for our first Paint Out Pain session. There would not have been success without her at the helm handling the technical needs for my presentation. Her professionalism was superb and always with a smile. Thank you for serving me to be able to serve others. Peace and Blessings!

Janie Deadwyler, Founder- Angles In Distress, Inc. "Transition from Domestic Violence"
GROUP COACHING SPECIAL
Join my 90-day Group Coaching Sessions
Do you have so many things on your plate that you need a platter?
Have you started many projects, but are having a difficult time completing them?
THESE GROUP COACHING SESSIONS ARE FOR YOU!
These sessions bring together a small group of individuals who are seeking personal or professional growth, support, and guidance. Group coaching offers a unique dynamic where participants can benefit from the collective wisdom, shared experiences, and diverse perspectives of the group, yet still receive individualized plans and strategies.
We will meet bi-weekly for 90 days where we will tackle those growing to-do lists by:
setting goals
create strategies
build skills
get feedback and support
set individualized action plans
leave with a roadmap to success
Sessions begin August 5th!
Vision/Mission
Vision:
Guiding individuals and corporations through their journey to PURPOSE.
Mission:
Our mission is to cultivate a community of visionaries through workshops, motivational speaking, coaching,  and community outreach.